Budding Gardeners Club 2019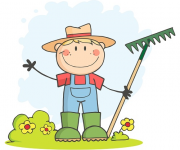 The Budding Gardeners Club has been created with the aim of educating and inspiring children with fun and exciting workshops. Bring your children along to our FREE gardening clubs to unleash their gardening potential. They'll get their fingers green, have fun, and learn a lot in the process. The activities are run on the 3rd Saturday of each month from 10am to 11:00am May to September. Suitable for ages 5-12 years
May 18th Create a Herb Container
Design and create your own container of colourful herbs.
June 15th Fruit & Vegetables are good for you
Learning about fruit & Vegetables you can grow.
July 20th Colours of the rainbow
Learn about why flowers have different colours.
August 17th A Sense of Wildlife
Learn how plants communicate with wildlife.
September 21nd Preparing for Spring
Planting for spring colour & judging the container competition.
To join, fill in an the application form available from the information counter. Alternatively email us on [email protected] to request an application & we can email one to you.
Pre-booking is essential and all children must be registered before each session.
To find out more details please email [email protected] or call 01257 270473 & ask to speak to Hannah
Spaces are limited and are issued on a first come, first served basis.
Dates: , , , and