Hints & Tips for Chorley Flower Show Drop-in session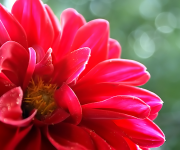 There will be a drop-in session providing hints and tips for exhibiting if you fancy entering the amateur section at this year's Chorley Flower Show. We're really keen to encourage people who may not have exhibited at a show before and this session will provide you with useful information and show you that anyone can do it!

It will be run by Chorley and District Gardening Society and take place on Saturday 3 June, between 10am and 12noon.
If you are interested in entering the flower show you can download the amateur schedule at www.chorleyflowershow.com.

Please share with family and friends who might be interested.
Date: