Rose Festival Week 15th-23rd June 2019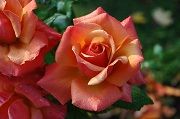 Our Rose Festival takes place Sunday 15th June to 23rd June 2019.
Celebrate the Nations favourite flower at Birkacre Garden Centre.
We stock roses from award winning growers such as David Austin & Whartons. Plus All of our roses are UK grown.
Our own knowledgeable staff are on hand with advice and tips on growing and caring for roses or helping you to choose the perfect Rose for your garden.
Dates: , , , , , , , and