Get ready for Christmas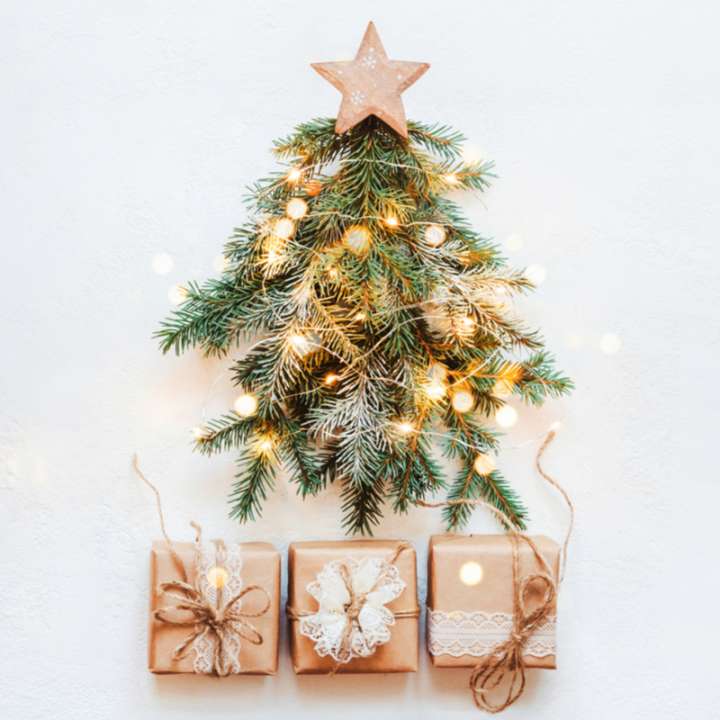 Ho ho ho! Visit garden centre Birkacre from October to December 2021 to fulfil all your Christmas needs. Every year our centre is transformed into a winter wonderland full of dazzling displays. We're a one-stop shop for all you need to get you in the festive mood, whether you're decorating your home or trying to find the perfect gift for friends and family. Drop by soon and make it a December to remember!
Get in the mood with our attractions and events
Visiting our Christmas village is an experience in itself with our lovely Christmas attractions. The animated figures, including 'Santas Jazz Band' and the 'Acapella Penguins' will entertain children and adults alike. Off course the real Santa Claus will also pay a visit to Birkacre. Come look for him in his secret cabin and decorate your own Christmas tree with him. And how about our Lemax Miniature Christmas World? If you're looking for some magic, Birkacre is everything you could ever wish for. You will even find some tasty delicacies for the festive table.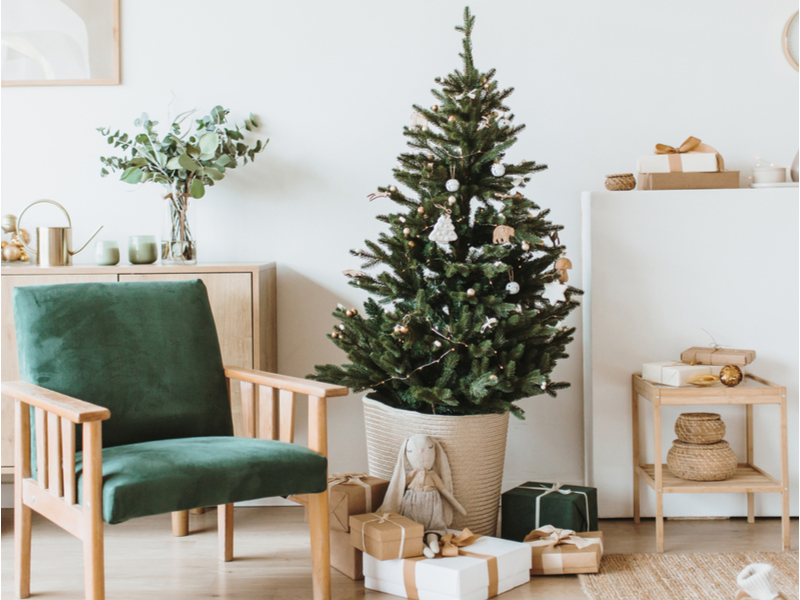 The perfect decorations
Our range of seasonal decorations will surely get you in the Christmas mood and it will make the most wonderful time of the year truly unforgettable. From colourful indoor and outdoor lighting with illuminated decorations to a large collection of figurines and great gifts. At Birkacre you will also find beautiful baubles and artificial or living Christmas trees. Christmas wouldn't be Christmas without you getting every inch of your home into the holiday spirit with some festive ornaments.
This year's trends
Find inspiration from our beautiful Christmas displays. They will help you think of ways to make your own house feel magical. Each year we present you with some gorgeous and imaginative Christmas trends and ideas for your own home and garden.
Traditional colours: technically this isn't really a trend, since the red, white and green Christmas ornaments can be found in numerous homes every year. There are no other colours that will get the Christmas groove going on. Of course you can still be creative and add your own spin to this classic palette, perhaps by swapping out the white decorations for gold designs instead. Replace that old Santa doll with a golden reindeer. Gold will catch the light and will add just the right amount of sparkle. Make it a shiny Christmas!
Crazy and colourful: why not add ornaments and baubles in weird colours or shapes to your tree? Make a statement with a collection of vibrant ribbons, tinsels and hangers that are completely different. It will make your tree look exciting and be one of a kind. Think of colours like emerald green, hot pink, bordeaux, royal blue, turquoise and even yellow. It's Christmas, so let's make it pop!
Winter wonderland: in love with Scandinavian homes? Add the Nordic-style scheme to your own house. Think of snowy landscapes and hygge interiors full of flickering candlelight, wooden accessories and warm materials. Choose a mix of white, glass, silver and different kinds of earthy tones. This style supports people's desire for more closeness to nature, especially when you pick out some of our sustainable decorations.

How to decorate your Christmas tree?
Stock up on glittering lights to decorate your tree. Don't forget to turn your garden into a shimmering winter wonderland while you're at it. It's the time of the year where you can't go wrong: the more lights and decorations you put up, the better! Even though there are no firm rules for decorating a Christmas tree, we do have some tips and tricks to help create your very best tree stress free.
Find the right tree: artificial or living? It doesn't really matter, as long as it gets you in the right mood. There are pros and cons to each of them, but whatever you decide, make sure your tree will be the highlight of the room.

Start with the lights: check if all of your lights are working, then start wrapping your string of lights around the tree. Start at the top of the tree and intertwine the lights over and under branches. Work your way down and make sure that every few inches inside and out has a light. This will give your tree dimension and depth.

Choose the right decorations: now it's time for the more creative part of decorating! Whether you're going for a certain theme or colour palette, make sure all ornaments are categorized by material, size and colour. This way you always know what you're doing. Start with your garlands and then hang the other decorations in the tree. Work from top to bottom and try to distribute them evenly. Remember to place some ornaments a few inches back into the tree to give it a little depth.

Add the tree topper: It's time for the finishing touch! Add the tree topper to your beautiful creation. What will it be this year? A star? An angel? A ribbon? Whatever you decide, we are sure your tree will look magnificent.
---
Once all your Christmas ornaments are hung, stand back and enjoy your beautifully decorated Christmas tree. Of course you will find all the ingredients for a wonderful Christmas tree at Birkacre. Please ask the staff for more information and advice about our range of Christmas goodies. We hope to see you soon!
View more related categories in this group