2012 Awards
2012
The Best Garden Centre in Britain 2012 by The Sun Newspaper Readers.
The Best Garden Centre in the North of Britain 2012 by The Sun Newspaper Readers.
We would like to thank all our customers who voted for us in all the awards that we have received.

We would not of been able to do it without you.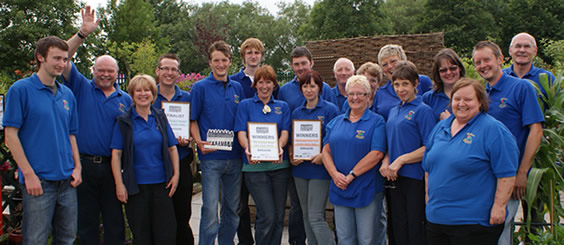 The Greatest Awards mean more to us than other awards. Not only is it voted for by our customers, but it's also a team effort. It gives us great satisfaction knowing customers recognise the service we offer and winning it for the second year running shows we are consistent. It makes us all very proud to be part of a friendly customer focused team and proves that a relatively small independent garden centre can achieve great things with the right people.
The awards, which are organised by the Garden Trade News, are unique in the garden centre trade in that they are primarily based on public vote and are designed to recognise excellence in customer service.
For more information and pictures of the awards, check out garden trade news.