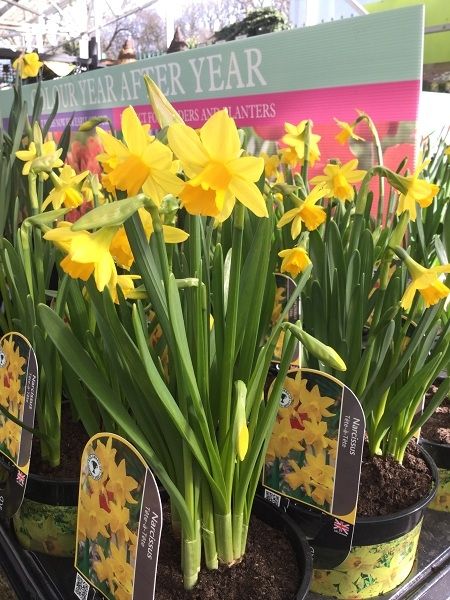 Our Outdoor Plant of the Week this week is Narcissus Tete-a Tete.
Narcissus Tête-à-tête is one of the most popular dwarf daffodil varieties available.
Standing at a tiny height of 15cm, it makes it ideal for planting in patio containers or at the front of the garden border. The deep golden yellow flowers appear in early spring.
You can now buy potted plants from us for instant colour at £2.49 each or 5 pots for £10.