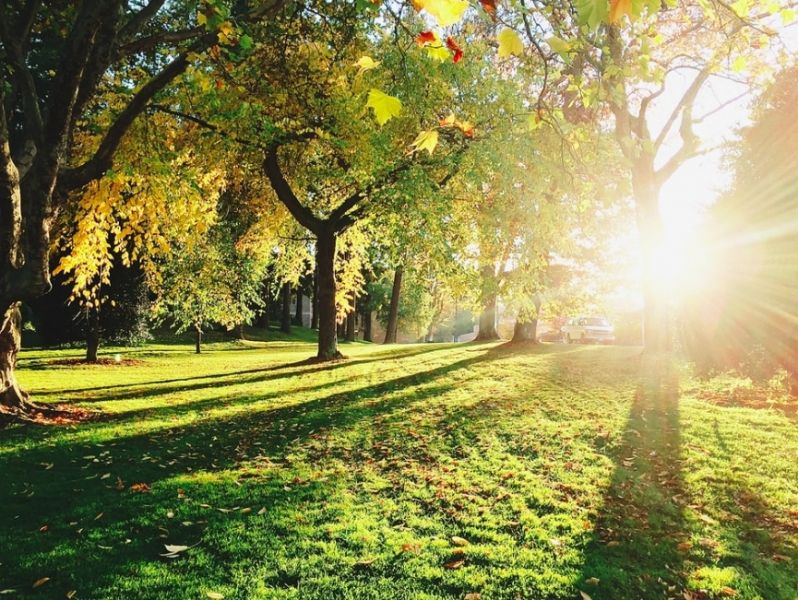 National Tree Week has begun, from 23rd November to 1st December we celebrate the UK's largest yearly tree celebration. It is timed to mark winter tree planting season which is November to March every year and the perfect time to plant trees. National Tree Week has been running since 1975 by The Tree Council and is a great way to spread the word about the importance of trees and do something really special for trees. There are many ways to celebrate the importance of trees from running events to talking a walk in woodland and educating children and communities. Have a read of our ideas to celebrate this important week.

Community groups celebrate National Tree Week
This special week gives community groups the opportunity to work together to do something impactful for the local environment with trees. There are many initiatives that can be found on the Tree Council website to give you some ideas but why not gather a community group and plant some trees where they are needed in your local area.
Celebrate National Tree Week in school
The importance of trees is a lesson children must learn, to help secure the future of our planet. National Tree Week provides a great chance for schools to spend time talking about trees, drawing and identifying local trees plus taking a walk in woodland to enjoy and learn about how important trees are. Perhaps new trees could also be planted on school grounds.
Forest bathe during National Tree Week
Forest bathing is about taking a walk amongst trees for health benefits. Research has found this can lower blood pressure and stress hormones plus many other benefits, especially for children. So why not go for a walk in your local woodland and breathe in that fresh air including all the oils emitted from trees that are so good for wellbeing.
Hug a tree during National Tree Week
When you take a walk amongst trees and absorb yourself in some forest bathing, don't forget to give a tree a big hug. Some research has shown that 'earthing' is very good for bringing balance to your body and trees do a great job of that. Don't forget to encourage children to touch and learn about trees, it is not only fun but also extremely important for education.
Check out the Tree Council website during National Tree Week
For more ideas and to find events near you, head over to The Tree Council website for plenty of inspiration and tips. You can see events that have taken place in previous years to get ideas plus you can list your own event to encourage more people to join in.
We have tools for tree planting in-store, plus trees waiting to be planted. If you'd like some advice as well come in and speak to our team.