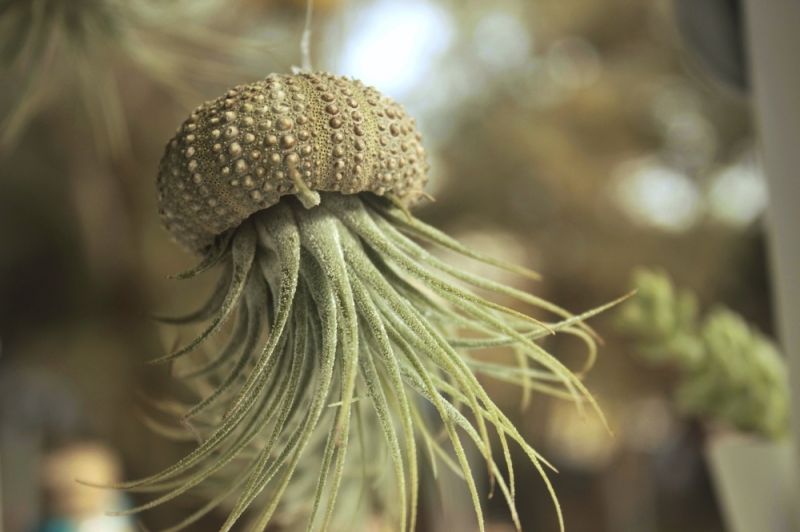 Have you seen any unusual houseplant displays? Since the houseplant trend has taken off wildly these last few years, there are so many displays to take inspiration from for your own home. From small shelf displays to fun houseplants planted up in old toys, the options are almost endless. We have found some of the best unusual houseplant displays for you to try at home with your favourite plants.
Use the toilet for an unusual houseplant display
Yes, you read that one right! Enjoy meandering around an old antique yard and find an old toilet. You can plant this up with succulents and trailing plants for a show-stopping display. One thing is for sure; it'll get the neighbours talking.
Play an unusual houseplant display with a chessboard
Recently, RHS Wisley designed a giant houseplant takeover, displaying some of the most popular plants in fun and unusual ways for the home. One area was a giant chessboard, and each square had a small potted plant on, so you could play plant chess! If you don't have room for a large chessboard stick with the usual size and pot up tiny succulents and cacti to move around the board.
Use an old chair for an unusual houseplant display
Instead of throwing out old furniture, think about upcycling and getting creative. Houseplants can look amazing in many situations and all the better if it's quirky. If you have an old chair, remove the seat or pad and line it ready to plant in. Alternatively, why not make the seat pad from moss. You can use even older accessories to display plants, such as an old typewriter. So many options.
This unusual houseplant display is ethereal
Do you want to make something really different? Large Tillandsia (Air Plants) can look like they have arrived from outer space. Why not find a few and hang them from the ceiling. They can look a little like stars or even planets if you go big. The bonus is they need very little care, just a soak occasionally and a spray of water when needed. Drape some moss around the roots as well for a more jungle look.
A window to an unusual houseplant display
Do you have an old window or perhaps a local junkyard? Find a wooden framed window and carefully remove all of the glass. Then line each section within the window and plant your houseplants. You can use this as a screen inside your house or attach it to the wall as a giant work of plant-based art. If there is enough light, you could even use it to grow herbs for the kitchen as well. Fresh food from an indoor upcycled window, what a great way to space save and show off your houseplants.
Grab your houseplants and make your own unusual display with our selection in store