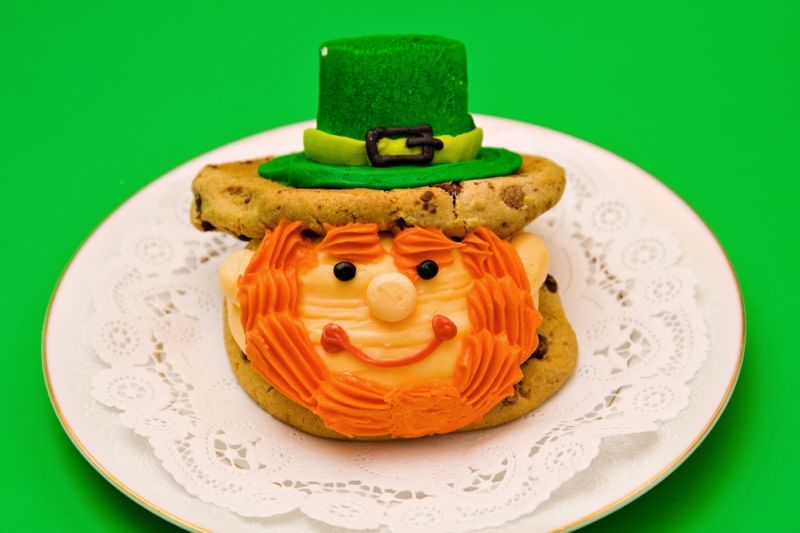 These fun ideas to celebrate St. Patrick's Day will keep your family and friends entertained and enjoying the annual fun day in celebration of the Emerald Isle. Streets are adorned with green leprechaun hats, and four-leaf clover banners cover bars and restaurants where you will find plenty of music, food and fun. All done in great spirits. If you are staying home to celebrate, have fun with these ideas for the greenest day of the year.
Bake a big cake to celebrate St. Patrick's Day
Make the focus of the celebration table with a huge big cake! Get the family involved and bake something that reminds you of Ireland. It has to be green, of course. Why not make a four-leaf clover cake or fun rolling hills of Ireland cake. Either way, choose your flavour and get stuck in.
Make some fun decorations to celebrate St. Patrick's Day
Get the house decorated with St. Patrick's Day hand made decorations. Get the kids involved and make everything green. From Irish bunting to clover stickers, green and white balloons with leprechaun hats, there is so much that you can make in the run-up to the day of celebration.
Celebrate St Patrick's day by eating and drinking the Irish way
From tasty dishes with potatoes such as pie and mash or vegetables and boiled potatoes along with a Guinness, you'll be enjoying St. Patrick's day the right way. There are also other drinks such as Murphy's or Irish Whiskey and don't forget to finish off with an Irish coffee.
Dress the table with green flowers to celebrate St. Patrick's Day
Along with the green tablecloth, adding a touch of natural flower and foliage will give a great finishing touch. Try vases with lots of seasonal green, shiny foliage and flowers such as Chrysanthemums, Dianthus and Bells of Ireland grown for its tall, dark green stems and green bell-shaped flowers. Don't forget to tie a green ribbon around the vase as well.
Celebrate St. Patrick's Day with some music and games
Put the music on and make it Celtic! Why not make your own ''pin the shamrock on the Leprechaun'' game to play or even have a dance-off - an Irish jig of course. You could also play lucky Leprechaun bingo and enjoy a fun game of Irish questions and answers. Try not to get too competitive! It is a celebration after all.
Whatever you decide to do, make it fun and remember what a wonderful country Ireland is.
We have plenty of accessories in store to help you celebrate the day. Our staff will even help you find some.