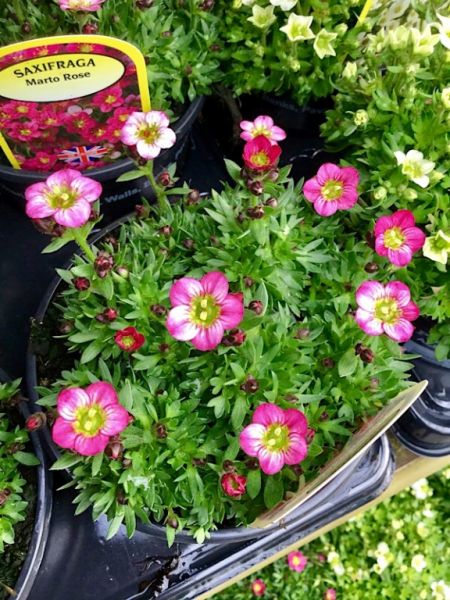 Our Plant of the Week this week is Saxifraga also commonly known as Rockfoils from the family of Saxifragaceae (also known as mossy saxifrage)
They are fabulous hardy plants which are low growing mostly mat-forming in habit with a maximum height of approx 10cm.
They are happy growing in a sunny or partial sunny sheltered site in well drained soil. Their tiny flowers come in a range of colours from White, Creamy Whites, Pinks & Pinky-Reds.
We have 9 varieties in stock in a 1 litre size pot £3.49 each or 3 for £10