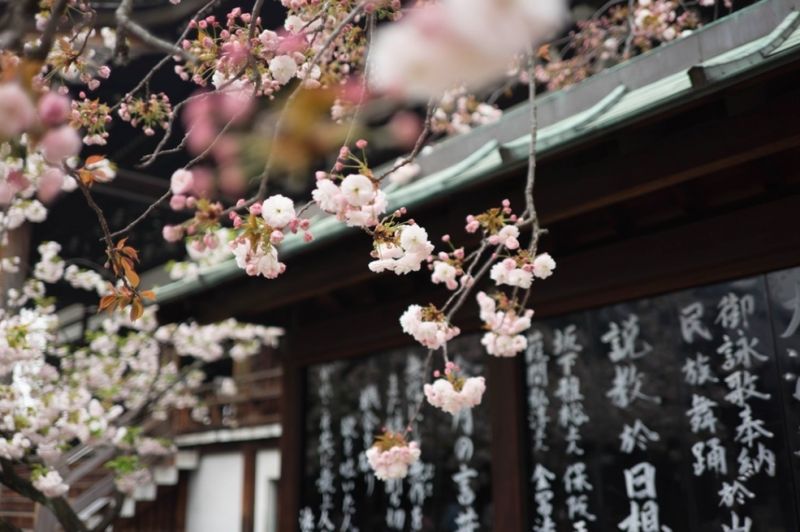 Japanese gardens have their own very distinct style and many elements can be incorporated into any size garden, which is great news for all of use, since Japanese gardens create a relaxed, zen-like feel to the garden. A great deal of this style if about enjoying and appreciating the wonders of nature whilst ensuring that not all parts of the garden can be seen all of the time. This gives it a feeling of mystery and tranquillity. So if you would like to create your own Japanese garden, these are the main design elements to consider;
Make an entrance and gateways to new vistas
A true Japanese garden shuts away the outside world. So a big bamboo entrance hiding the world behind you is the first thing you can do to create an oasis of nature. Around the garden, ensure that everything can't be seen at once, so use screening and winding pathways plus gates and pagoda's to entice visitors to walk on through to see something new. Something that is a mystery until you get there.
Water features and ponds should be incorporated into a Japanese garden
It's a soothing addition to a Japanese garden with waterfalls and fish ponds. If you have room, why not even build a small island reached by a bridge walkway taking visitors to a relaxing, peaceful retreat to admire the reflections in the water.
Plant for structure and texture in a Japanese garden
Japanese gardens are well known for using Japanese Maple trees for architectural form and structure. Their colours are also beautiful from reds to pinks and lime greens. The reflections in the water of these look wonderfully serene. Many plants should be green with delicate contrast in tones and strong textures for interest to the eye. Due to trees in the backdrop, many Japanese gardens have shaded corners and areas which gives a great opportunity to use shade-loving plants such as Hostas and Grasses, perfect for the Japanese style garden.
Japanese gardens are full of many shades of green
Adding to those green plants suggested above, conifers can be used and other evergreens to provide colour and texture all year around. If you have areas of the garden to cover and not sure what to use, try some moss. It is a superb ground cover and fits in perfectly to a Japanese garden. Make sure it isn't walked on though, so use stepping stones or allow it to grow in between cracks where no one will walk.
A must in a Japanese garden is the use of bamboo
Bamboo can not only be grown in a Japanese garden to add to the style but as its so structurally strong, it can also be used to build fences, benches and other lovely structures to compliment the theme.
If you would like some advice to help you create your own Japanese garden, come in to store and one of our team will be able to help you.