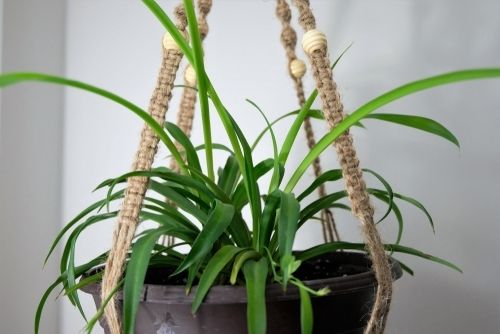 Sometimes we can be short on space both inside the home and outside in the garden, so these top picks will help you make the most of the space you do have.
1. Cacti and Succulents on a kitchen shelf
Owning some Cacti and Succulent plants are really trendy right now and rightly so! They are the perfect way to use small spaces on shelves, between books or on a sideboard with your crockery. Mini Cacti of any sort look great, need minimal water and can sit perfectly in a tiny spot. Small Succulents can be displayed in many ways and need little water.
2. Orchids for the bathroom
The perfect bathroom shelf plant. An Orchid will enjoy the humidity meaning you don't need to water it often as at all and due to it growing upwards, it needs little space on a shelf. Pop it in a pot to your style and colour scheme and place it in between your toiletries on a shelf.
3. Hostas make the perfect patio plant
Hostas enjoy a shady or dappled shady spot in the garden. So if you have a corner of the patio where nothing grows, why not pot up a Hosta and let it shine. Hostas are easy to care for in a pot so they are the perfect small space plant.
4. Strawberries in hanging baskets
There is no reason why you can't grow your own strawberries even in a small space. Think vertically when your area is small so use a hanging basket to grow strawberry plants. Not only will the flowers look pretty but you will also be picking your own sweet strawberries in the summertime.
5. Sansevieria in the bedroom
If you haven't got much room in your bedroom but would like a plant to keep the air clean, a Sansevieria will do just the job. It grows vertically and needs little space plus it grows in almost all environments. Place it in a corner where it will look lovely.
6. Spider plant in a macrame hanger
If you are really tight on space why not tie a macrame plant pot hanger to the ceiling or hang from a curtain rail and them place a spider plant in a pot to hang. This way little space is being taken up but the Spider Plant will give you maximum impact.
7. Grow Geums in pots by the front door
Geums are all over the garden shows right now with lovely red or orange flowers they are a very reliable perennial. They take up little space and grow well in a pot by the front door for a zing of colour.
8. Patio roses for some elegance
Patio roses are easy to grow and care for, giving you some gorgeous colour and fragrance from just a pot in a small space. Pick the colour you love and enjoy.
We have a whole variety of plants for small spaces in store where you can browse at your leisure.