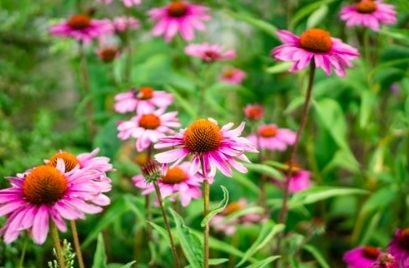 The RHS Hampton Court Palace Garden Festival is like no other, from 2nd to 7th July. For a relaxed, fun and inspirational day head over to the show this weekend and enjoy the incredible show gardens with a Pimms in your hand. Here are our top picks for you to enjoy at this year's show.
First thing first, grab a show guide for RHS Hampton Court Palace Garden Festival
It's easy to skip the show guide and meander around but Hampton Court Flower Show is big and there is so much to see. So, to ensure you get to the areas and exhibits you want to see, a show guide is a must. Plus if you get a little bit lost you can just refer to the map.
The Floral Marquee at RHS Hampton Court Palace Garden Festival
The place to be seen and not to be missed! For the most beautiful and visually stunning displays of mixed planting and varieties of plants you will want to grow in your garden, the floral marquee is the place to go. Don't forget to speak to the nurseries and growers because their expertise will help you learn how to grow your new plant purchases at home. Don't forget the festival of roses where your senses will go into overdrive.
Learn something new at RHS Hampton Court Palace Garden Festival
After you have taken a walk around the show, why not rest your feet and sit down to take in one of the expert talks? There are numerous theatres around the show with a whole range of topics to learn about. From growing your own food to herbs for health. Make sure you refer to the show guide so you know which of your favourite celebrity horticulturalists are speaking so you can pop along to see them.
RHS Hampton Court Palace Garden Festival is packed with shopping
The Country Living Pavillion is packed full of gorgeous goodies for your home and garden plus all around the showground you will find plenty of trade stands including plants, pictures, crockery, sculptures and fountains to name a few! It's a gardeners shopping paradise, so be prepared to carry some new garden items home with you.
RHS Hampton Court Palace Garden Festival is all about the show gardens
One thing Hampton Court is known for is the many show gardens. From global design to wildlife and nature plus therapy and calm, there is always a huge amount of inspiration to be drawn from the show gardens that you can take home with you to think about for your own garden. Remember to ask questions of the designers and representatives at the garden and grab yourself a planting list so you don't forget which plants you would love to grow at home.
After you have visited RHS Hampton Court Palace Garden Festival come in to see us and pick up your perfect perennials!