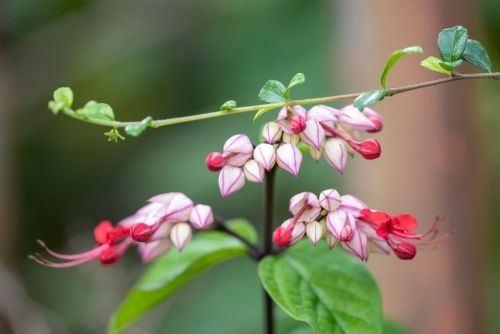 It is easy to encourage late summer flowers for as long as possible, all year round, and whilst it can be a little more tricky during the cold winter months, there are definitely ways to extend the flowering season in your garden to as late in the year as possible. We've put together these ideas to help you encourage those last summer flowers to enjoy for as long as you can.
Firstly, remember to deadhead your plants to encourage late summer flowers
The key to prolonging flowering plants is deadheading. It may seem like it isn't necessary or in fact even a boring gardening task but by deadheading, you are stopping the plant from going to seed which in turns means it will produce more flowers. This is especially true of bedding plants such as Petunias, Begonias and Geraniums. They love to be deadheaded! If you carry on deadheading all summer long, you will find many more flowers later in the summer.
Encourage late summer flowers by growing summer annuals
A really easy way to ensure you have some late summer flowers is to sow annual seeds. Flowers such as Zinnia's give a beautiful touch of colour to the garden, they are also great for bees and even as a cut flower in a vase at home. Zinnia's are easy to grow from seed and will carry on blooming for many months into late summer. The same applies to sowing annuals like Cosmos, Nigella and Candy Tuft which can all flower throughout the summer, just don't forget to deadhead!
Chose the right plants to encourage late summer flowers
Of course, it all starts with picking the right plants in the first place! There are many plants that bloom all summer long and some that will flower later in the season, ensuring you are able to enjoy plenty of colour in your garden for as long as possible. Dahlias and Sunflowers are great examples and very easy to grow. Both may even end up being the flowers that last the longest throughout the late summer and even if Sunflowers do start to fade, they leave the most amazing seed heads.
Encourage late summer flowers with perfect perennials
Plants such as Sedum, Asters, Plumbago, Coreopsis and many more will provide you with plenty of late summer and early autumn colour in the garden. In fact, as they take over from the mid-summer blooms your garden can take on a whole new, exciting dynamic. As late summer ends don't forget to enjoy the seed heads left over by either collecting the seeds for next year or allowing them to stay put for you and the birds to enjoy.
For your late summer flowering options, take a look at our selection to add into your garden plus accessories to keep them looking healthy for as long as possible.