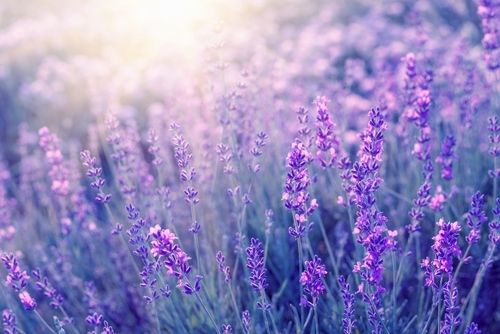 With so many plants to choose from it can sometimes be difficult to know which ones to plant in your garden. If you pick from our top 6 plants for colour and scent you will be enjoying some of the most beautiful available for your garden.
1. Honeysuckle
Not only is Honeysuckle a superb plant for attracting bees, butterflies and hover-flies but it has the most lovely fragrance for you to enjoy. Planted by a walkway or doorway means you can enjoy the scent every time you walk by and it is really beautiful. Not only that but honeysuckle flowers have such pretty colours from yellow to orange and peach with a touch of pink. Try Honeysuckle Lonicera 'Celestial' for its vibrant colours.
2. Roses
This classic garden plant just can't be beaten when it comes to colour and scent in the garden. With a huge variety to choose from, the options are endless. From hybrid tea roses to climbers and shrubs, you can experience the most wonderful fragrance from a number of well-known roses. Try the classic Rose Gertrude Jekyll or go for a bright yellow floribunda such as Korresia.
3. Lavender
Another well know garden plant that provides both colour and scent in the garden. There are many more varieties available now with white flowers or even pink. Planted along a pathway to an entrance a mix of colours can look very striking and smell wonderful as you walk on by. Lavender 'Peter Pan' is a lovely variety.
4. Sweet Peas
If you are looking for a splash of summer in your garden, sweet peas will do just the job. You can grow them from seed in Autumn or late Winter and enjoy both the colours and sweet fragrance for many months over the summer. Plus the more you pick them the more they flower so you can have a colourful and fragrant vase full of them knowing more will be growing. Try 'Prince of Orange' or any fragrant mix.
5. Jasmine
There is no scent more intoxicating than Jasmine. It's delicate and sweet with gorgeous flowers that can add a touch of colour to the garden when nothing else is flowering. Great climbers, they can be used to cover up a shed or fence and you can enjoy all of that beautiful scent.
6. Oriental Lily
For a true blast of colour, you can't go far wrong with oriental lilies. From bright orange to pinks, yellows and reds they are a magnet for insects and look simply stunning in a vase. The fragrance is mind-blowing.
If you would like to decide which plants you love the colour and smell of, join us in store where you can choose some for your garden.