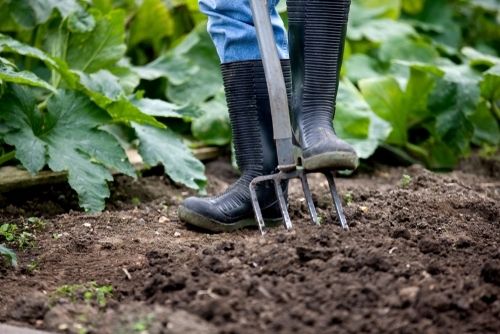 This year National Allotment Week (12 - 18 August) is all about celebrating the Shared Harvest from our plots. Allotments holders are often overrun with produce throughout the growing season and especially towards the end of the summer. After as much cooking and freezing possible, anything leftover can be shared with others from family and friends to charitable causes. This year that's what it's all about.
A glut of vegetables during National Allotment Week
If you are growing your own fruits and vegetables, you will know what the glut is like! From Courgettes and Runner Beans to Tomatoes and Chillis and everything in-between, you'll be pickling and making jams galore. It's a good time to make sure you have the right storage facilities from chest freezers to cool, dry shed or garage, you'll need the space. Once they are all full up, why not give some to your family and friends, even your neighbours. It's a lovely treat to be offered freshly grown fruit and vegetables and a great way to make new friends.
National Allotment Week is all about sharing
When those crops get a bit overwhelming and you don't want them to go to waste, why not research into donating them to a local charity? There are many places that happily accept food donations including food banks. There may be some rules but you can find out more about the process online at the National Allotment Week website www.nsalg.org.uk
Share with your plot neighbours during National Allotment Week
Just because everyone around you is growing their own harvests, it doesn't mean they are growing the same as you. They may have a glut of beans and you have a glut of courgettes so you could swap. Why not even have a harvest sharing evening where everyone brings harvests leftover and swaps them for other harvests, so no need to limit to just your plot neighbour. You could even have a party and enjoy getting to know other allotment holders on your site.
Think of the future during National Allotment Week
National Allotment Week started in 2002 to raise awareness of the benefits that allotment keeping can bring to individuals and the community. Thirteen years later the campaign is still going strong and still encouraging people to enjoy growing their own on an allotment. If you know anyone who is thinking of growing their own food, why not encourage them to do so but helping them to put their name down on a local allotment register and guiding them through the process. Don't forget to shout from the rooftops about your allotment of social media as well to help spread the word.
We have a huge range of plants, accessories and other useful items for your allotment, visit us to find out more.